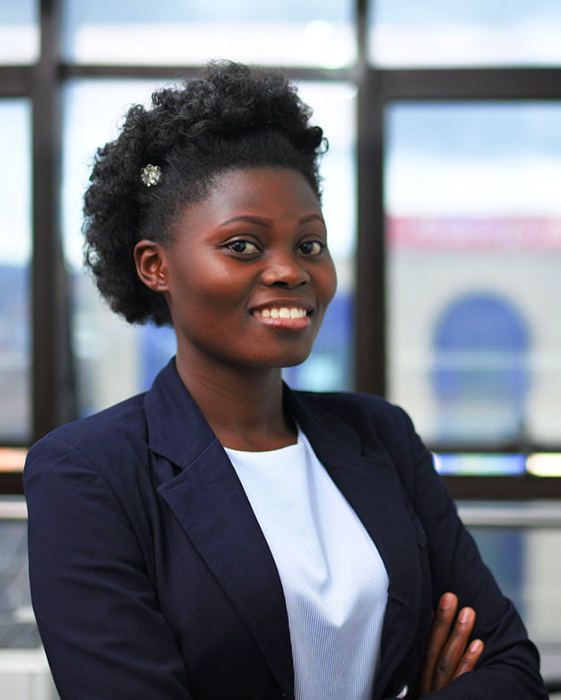 SMALL BUSINESS ACCOUNTING
Dedicated accounting services for small businesses in all districts of Uganda. They trust us to answer their queries, provide proactive accountancy and taxation advice. At Flip, we provide complete accountancy, taxation and bookkeeping services for small businesses.
 Our services to small businesses include the following:
Advice on appropriate business structure and trading vehicle
Business plans and financial forecasts
Company formation and secretarial services
VAT, PAYE & NSSF registration
Bookkeeping services
Monthly VAT returns and quarterly Income returns for Individuals
Management and annual accounts and tax returns
Payroll and auto-enrolment
Cloud accounting software Using Quick Books & Tally
HR support and advice for small businesses
Registered office
Business advise and support
We have built an in-depth knowledge of small businesses, understand the specific needs of our clients and do much more than produce the accounts and tax returns.
Cash flow planning and forecasting is key to lowering financial stress. Here are some of the services provided under cash flow services:
Detailed projection on where the money is coming from i.e. income.
Provide details of where the money goes i.e. Expenditure Records.
Provide a simple way to compare your real cash flow with your forecast.
Remove the element of uncertainty and guesswork. Using the cash flow, you can see the effect of a decision on expenditure before you commit
Provide you with the peaks and troughs of your cash flow during a financial year.
Highlight potential funding gaps/problem areas in expenditure and can help prioritize and plan the timing of larger purchases.
Know your position against turnover and profit targets.
Enable you to make quicker decisions in turbulent times.
FINANCIAL Accounting for SOLE TRADERS
Businesses need peace of mind that their tax situation is being managed.
Our business Accountants will prepare the accounts and tax return for business and advise on how to report losses.
As with all tax situations, beyond compliance, tax matters can be more challenging. For example, buying and selling a business, rollover relief, managing risk – these are all areas in which we can help a business.
Bookkeeping is the backbone of a business without which you lose support in making accurate financial decisions. At Flip, we will make sure that your books are set up effectively as the quality of your reporting, tax planning, business snapshots and monthly reports all depend on how effectively your books are being done.
How is our bookkeeping service different?
We help you select the best online accounting software considering the scalability of your business and your business growth demands.
A strong foundation can be the key difference between the longevity of any business; we will make sure that your cloud software is set up with a strong base. This entails setting up a proper chart of accounts, efficient cost and class structures and complete tracking of key items.
We will recommend key add-ons for your accounts software, which will enhance your business operations and compliment your business strategy.
Bookkeeping is not just about finding software and uploading some data to it, it is about having the right structure and making sure that the software works for your business in the short and long term.
ACCOUNTING FOR LOCAL CHARITIES
The charity sector faces a wide range of pressures from raising funds and managing finances, through to meeting stakeholder demands and keeping up-to-date with the ever-changing regulatory and legal frameworks.
Our team of charity Accountants in Uganda provide a range of services to small local charities. Our services include:
Independent examination of annual accounts
Tax planning and compliance
Income tax exemption application & follow up
Accounting and book-keeping 
Payroll and employee benefits accounting or bookkeeping
Administration and outsourcing of back-office functions
Financial management and systems
For more information on how we can help your business, please contact us on +256393224317 to discuss your requirements.
You want to start a business because you are an entrepreneur with a great idea and the vision to realize and we are here to help you do just that.
We have acted for hundreds of startups over the years growing them from humble beginnings to large multi-million-pound turnover companies.
We want you to focus on what you do best – building your business – while we provide all the necessary background support.
Here are just a few of the ways we can help you get started:
Preparing a comprehensive business plan
Determining the best structure of your business: sole trader, partnership, limited liability partnership, or limited company
Where appropriate, assisting with company formation and company secretarial duties
Registering your new business.
Establishing relationships with banks, insurers, etc.
Preparing cash flow projections and assessing finance needs
General bookkeeping, VAT, and payroll duties
Tax planning
Management accounts
Annual accounts
Contact us today to discuss how we can help you get your business up and running.
COMPANY FORMATION AND REGISTRATION
We are able to assist with every aspect of company formation and set up. Several legal structures are available for running a business in Uganda. For instance, you could set up a Uganda company, often a subsidiary of your ultimate holding company, or establish a branch or representative office of the parent organization.

Different options will suit individual circumstances and we can advise on all forms, including joint ventures and corporate structures if required. We can help you decide which structure is most suited to your needs.

Flip Consultants will attend to all your registration formalities.  After registration, we can also deal with all compliance aspects including maintenance of statutory records and the preparation and filing of annual returns and other documents.
Administering payroll is becoming increasingly burdensome for many businesses, taking more and more time and resources away from core business functions. Fortunately, payroll can easily be separated from your other accounting activities and outsourced to a specialist agency such as our team of payroll professionals in Kampala. We offer a completely confidential and cost-effective service that includes:
Starters and leavers
Code number changes
Customized and generic e-pay slips
Taxable benefits
The company, personal and stakeholder pension schemes
Student loan recovery
Child maintenance orders
PAYE & NSSF computations.
Advice on tax
Dealing with employee enquiries
Standard payroll reports
Preparation and electronic filing PAYE, NSSF and Local Service Tax returns.
BUSINESS ADVISORY SERVICES
Business is changing, technology is having a massive impact.  Artificial intelligence and data analytics are a reality. Making Tax Digital is looming and means new responsibilities for VAT registered businesses.
We recognize that business owners require much more advice than previous generations because of the complicated laws and regulations surrounding running a business, increased competition worldwide and the impact of technology.  
At Flip consultants, we have considerable experience in helping clients start, grow and sell their businesses. We also know what the most profitable businesses do differently from those who are not as successful and can guide you through the maze of tax and business legislation that may be holding you back.
We provide a one-stop-shop for professional tax and accounting services, everything your company requires all under one roof without the need to go elsewhere. Therefore, enabling you to concentrate on your clients and building revenue.