Growing your business with you
Tax and accounting consultants to your firm
Your firm can trust the consultants to answer all your queries and provide proactive accountancy and taxation advice.
At Flip consultants, we look after small businesses across Uganda. We have built an in-depth knowledge of small businesses, understand the specific needs of our clients and do much more than produce the accounts and tax returns.
The Value of Our Services
At Flip, we provide complete consultancy on taxation and bookkeeping service for small businesses. We save you and your company a lot of money in terms of penalties and fraud activities by your employees.

Tax policies are very technical and complex and can be confusing for a layperson. Our expert consultants make the job easier and more straightforward since they understand the process with ease.

Surveys indicate that corporate tax consultants play an essential role in the growth of companies. Therefore, we help companies in preparing very effective budget plans, that in turn help the companies to grow rapidly. At Flip, one of our functions is to check and ensure that you and your company are paying taxes only for what you are supposed to.

Our reputed consultants will provide necessary information to ensure that all our clients are following all tax legalities. We review all records of our clients, make adjustments, deductions and credits giving advice based on the financial ability of the person or company. All our consultants are professionals who have undergone extensive training to become qualified before they set foot in the practice; they are experts in document reading and interpreting.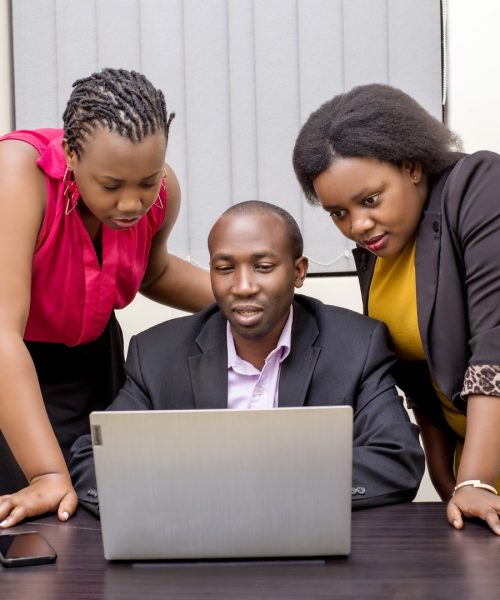 We are passionate about helping, shaping and nurturing small businesses to prosper.
We have built an in-depth knowledge of small businesses, understand the specific needs of our clients and do much more than produce accounts and tax returns.
At Flip, we view our clients as long term business partners, seeking to build lasting relationships, keeping in mind that those clients require professionals who take time to look at the nitty-gritty details of their business. Financially smart. Service from the heart. Consultation with excellence and expertise.
With our national and international perspective on tax, we seek to build strong businesses by paying close attention to client needs, working with each client with knowledge that each has its own set of challenges, thereby building bridges for growth.
Experience you can trust and service you can count on. Flip Consultants Ltd currently serves over 50 clients in the East African region and worldwide. The Company has been identified by the Uganda Revenue Authority (URA) as a key partner in tax administration.